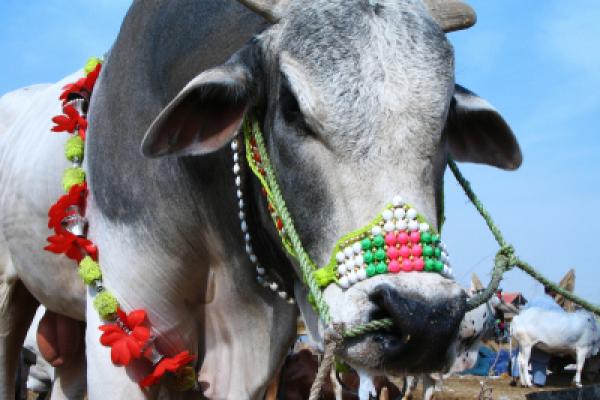 Eid al-Adha is an Islamic festival to commemorate the willingness of Ibrahim (also known as Abraham) to follow Allah's (God's) command to sacrifice his son Ishmael. Muslims around the world observe this event.
Eid-ul-Azha in Pakistan will be Celebrated on 27th October 2012
The moon was sighted at 5:26 PM in several cities across Punjab.
Central Ruet-e-Hilal Committee meet its chairman Mufti Muneeb ur Rehman in the chair in Karachi and to make formal announcement of moon sighting as the crescent was clearly visible with naked eyes in most parts of the country.
meteorological Department said in a statement that the crescent would be seen easily as the sky was clear in most part of the country. It said that Eid-ul-Azha would be celebrated on October 27.However, final decision would be taken by the Central Ruet-e-Hilal Committee.